Key Components of an Immersive, Accessible Home Theater System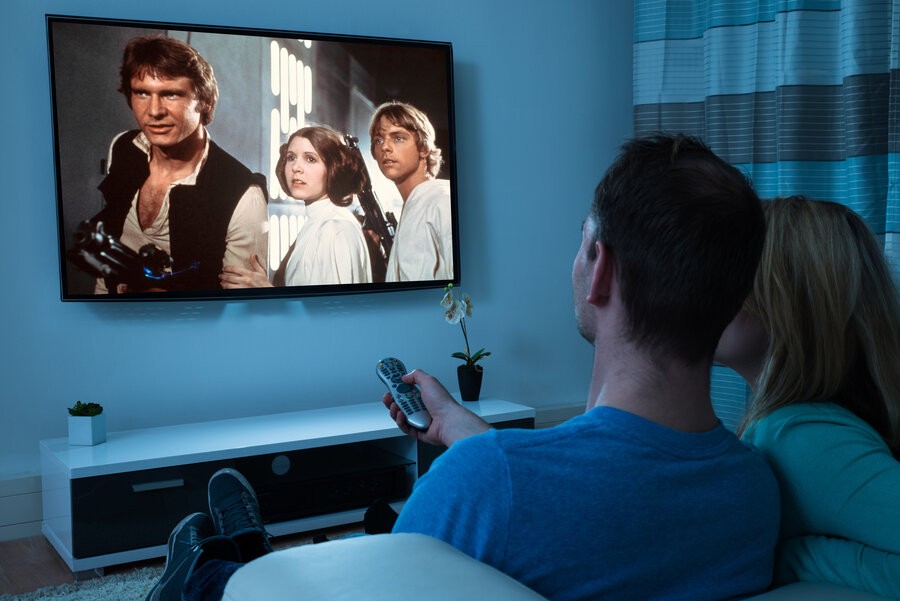 Bring Kaleidescape Strato, Comfy Seating, & More to Your Home Theater Design
Planning your next family movie night just got a whole lot easier. When you have the perfect home theater design and setup, you don't have to worry about making the most of a subpar entertainment system – you can instead enjoy your favorite movies and media as you would in the local cinema.
With the right technologies and features, a home theater can even deliver a superior experience than what you've come to expect in a commercial space. In this blog, we'll dive into what essential components make up your home theater setup – and how every one of them can elevate your Charleston, SC entertainment space.
SEE ALSO: Create an Incredible Home Theater Installation for Your Clients
Top Features of Kaleidescape Strato
Do you and your loved ones find yourselves spend hours trying to select the movie for the evening? Or maybe, you can't find the film you're looking for on-demand or on any streaming service. Kaleidescape provides accessibility to all your media – with just a press of a button.
The Kaleidescape Strato makes finding any film a breeze, whether it's a classic from the past 100 years or a recent blockbuster. All media streams in clear and crisp 4K Ultra HD, with incredible high-fidelity audio and video playback, every time.
Browse through a never-ending library on the Kaleidescape Movie Store, with the ability to download and store your favorites to always have on deck. Never deal with buffering symbols, loading wait times, or even trailers before the movie ever again. Your film of choice will start playing with zero delays, allowing you to jump to specific scenes and sections of the media instantly.
Comfy Seating to Settle Into
While your stunning audiovisual equipment and Kaleidescape system can deliver the immersion needed for your home theater experience, you'll find that your surroundings also have a significant impact on your entertainment setup.
Comfortable seating is crucial; however, you also want to make sure the seating material doesn't affect your acoustics in the theater room. There's nothing worse than garbled dialogue or muffled musical scores! The right materials, such as leather, will reflect the media's sound instead of absorbing it – leaving you with crystal-clear audio.
Plus, you can customize your seating to fit your cinema's theme. Want more elegant seating to match a traditional cinematic setup? Or perhaps, seats shaped like cars to go with a "drive-in" theme? The options are endless!
One-Touch Control
Why keep your smart automation limited to everywhere but your home theater? Home control has its place in your cinema, and not only can it make setting up for your movie night easier – but it can also simplify the entire experience.
Press one button to lower your motorized shades, adjust the smart thermostat to a comfortable temperature, and turn on your AV system. Then in the middle of the movie, you can just as easily pause the film, brighten the room's lights, or adjust the volume – all with only one button-press. It's added convenience and luxury to the movie-going experience, right in your own home.
Want to learn more about what a smart home theater design entails? Give our team a call or fill out our online contact form here. We'd love to hear from you!
Stay Informed
When you subscribe to the blog, we will send you an e-mail when there are new updates on the site so you wouldn't miss them.
Comments
No comments made yet. Be the first to submit a comment