Cutting-Edge Technology Solutions
Our people and the services we provide define our firm. We take pride in delivering a first class client experience.
Who We Are
Founded with an entrepreneurial spirit, we help homeowners enhance their lives through the innovative use of technology. Through the proper planning and execution, we are able to deploy these technologies to our valued clientele so that they may experience simplicity within the home. As lifelong learners, we are continuously attending manufacturer and industry education to position ourselves to be trusted advisors and experts for the latest technologies.
Our Mission
To foster meaningful relationships with our clients and industry professionals by being trustworthy and reliable. Additionally, to educate and enhance lives through the innovative use of technology.
Core Values
Commitment & Accountability: We develop relationships that make a positive difference in our clients' lives.  We are personally accountable for delivering on our commitments.
Quality: We provide outstanding products and unsurpassed service that, together, deliver premium value to our clients. 
Integrity: We focus on honesty and respect in our everyday interactions, therefore building trust.
Teamwork: We work together to meet the needs of our customers and to ensure success.
Education: Continuing education for team members and industry partners to ensure that we are providing the latest innovative solutions.
Certifications
Authorized Hunter Douglas dealer
Authorized Crestron dealer

Authorized Lutron dealer

Authorized Control 4 dealer

Authorized Josh AI dealer
Ian Williams
CEO
Ian Williams is the President/CEO of Aspire Audio Video located in Charleston, SC. Ian has been involved in the Custom Integration industry for nearly 20 years. Starting out as an entry-level tech in 2000, he quickly gained the necessary knowledge in both the residential and commercial markets to prepare him to one day own his own company.
In 2004 he decided to leave the comforts of being a master installer/technician, and decided to go into business with a viable partner. Applicably parting ways three years later, Ian perused his dream of being the sole owner of a High End Integration Firm. In 2007, Encore Custom Audio Video was incorporated specializing in Custom Private Cinemas & Home Automation Systems.
Since 2007, Encore excelled and gained industry recognition on many fronts. Ian & his staff have been featured in many publications for their designs, craftsmanship, and installations. They have won a resounding (12) twelve CEDIA awards, also winners of the Mark of Excellence Awards, and in January of 2015, was named the Integrator of the Year at CES by CEA in Las Vegas.
Ian sold Encore to Casaplex in early 2017. For the next three years at Casaplex and Starr Systems, Ian devoted his time to building strong teams, improving culture, creating processes, and help maintain strong margins to help these companies grow. Ian strongly believes in Trust and Accountability, which he believes is the backbone for every successful company.
In 2019, Ian and wife Janet decided to leave Washington, DC in which they called home for 42 years and moved to gorgeous Charleston, SC to be closer to immediate family. Ian & Janet have three boys and enjoy the beautiful sunsets and walking on the beach, playing with their four dogs, and eating dinners as a family.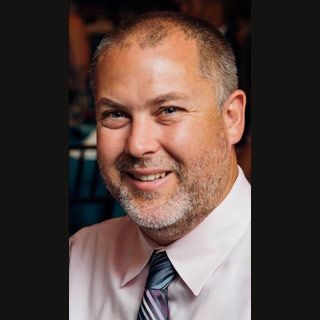 Brad Poindexter
Vice President
Brad is the Vice President of Aspire Audio Video Solutions. Brad started in the AV industry in 1996, since then he has been able to gain valuable knowledge through his experience as a Technician, Project Manager, and Director of Operations. Brad has a knack for details and consistantly getting people to understand the importance of great communication both internally within the organization and to our clients. Brad has been a part of companies to help them grow, reduce turnover, and to increase profit margins. Brad has worked for small integration firms and also some of the countries largest, giving him a great perspective on what makes business successful. Brad has a passion for Home Theaters, helping employees grow, and fostering a career for individuals who seek long term employment. Brad lives in Warrenton Va. with his wife, 3 children, and two dogs. He and his family spend their time outside enjoying nature and on the soccer fields.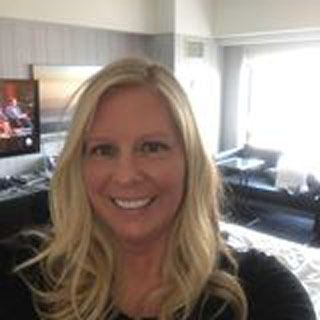 Janet Williams
Office Manager
Janet has 17+ years of experience working in the Service industry. The last 10 years she served as the Office Manager for a high end Cosmetic Dentist and is known for her attention to detail. Janet is currently wearing many hats including AP/AR, Scheduling, and receiving/shipping of material.
Rocky McCarthy
Account Manager/Business Development
Rocky McCarthy is a 27 year veteran of the Audio/Video industry. Following his graduation from Marymount University with a degree in Business Administration he entered the workforce with a passion for building relationships and a strong love of music. He accepted an entry level Warehouse position at Myer-Emco Audio Video in Washington D.C. and over the next 18 months he progressed his way through Sales and Management until he earned a General Manager position. 
He has built a notable reputation in the industry by working closely with his network of clients, builders, designers, and manufacturers. He is extremely focused on not only building relationships but also fostering these relationships to stand the test of time. He is extremely motivated and excited to work with his new Aspire AVS family to provide clients with a world class experience that brings lifestyle enhancements and entertainment to help enrich their lives through technology.
Outside of work, Rocky is a family man at heart. He and two Daughters live in Eldersburg, MD along with their dog, Pepper Ann. He enjoys spending his free time camping, spending time with nature, playing guitar, meditation, and enjoying outdoor activities with his children.